Career Opportunities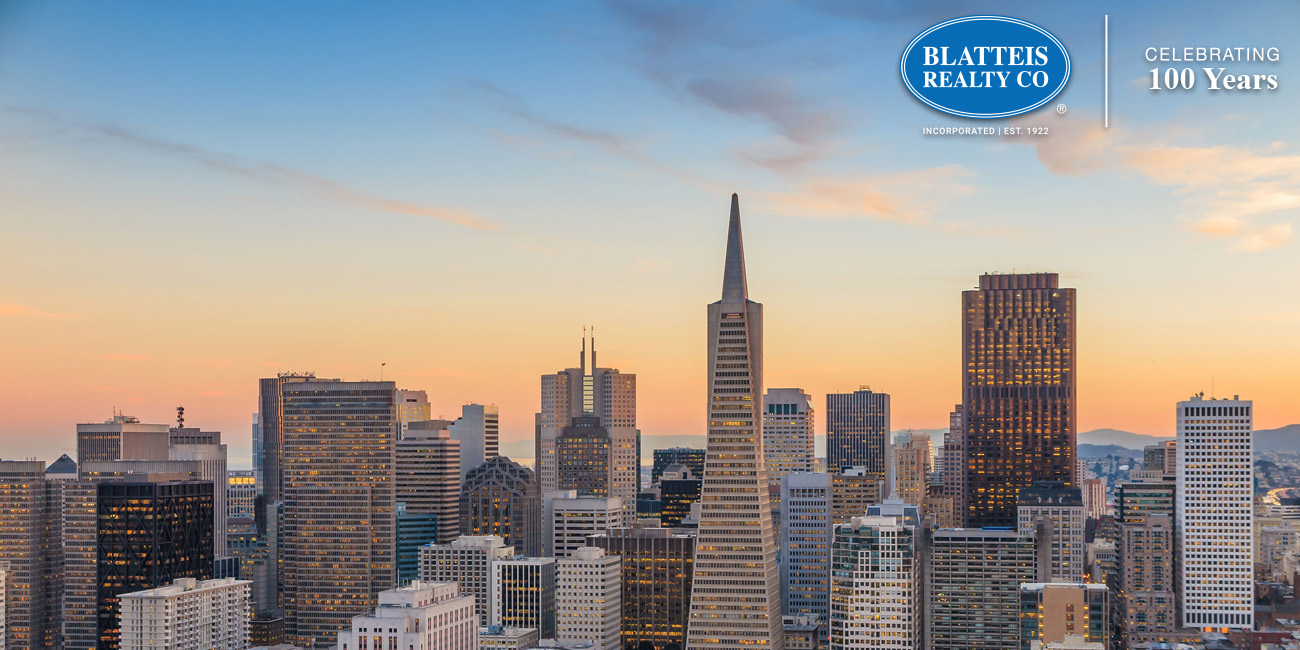 CAREER TRACK OPENING: Looking for Awesome Real Estate Agents to Join the Team!
At Blatteis Realty, established in 1922, people are our most important resource. We're looking for highly organized commercial real estate professionals to assist on current projects as well as develop their own book of business.
The ideal candidate will have at least 2 to 3 years of commercial real estate experience leasing retail space or selling commercial buildings. Our ideal candidate possesses a positive attitude, is tenacious, and holds an active California Real Estate License. This individual is also comfortable collaborating with a dedicated and loyal team. Potential to climb the career ladder is high.
Please submit a copy of your resume to careers@blatteisrealty.com
INDEPENDENTLY OWNED AND OPERATED SINCE 1922
OUR SAN FRANCISCO LEGACY. YOUR COMMERCIAL REAL ESTATE FUTURE.
Meet some of San Francisco's biggest and interesting real estate professionals, the world's most interesting people.
Be part of a stimulating, high profile work environment with lots of room for growth and independence.

Receive mentoring from colleagues to help you achieve your career goals.
ABOUT YOU:
Integrity: Highest level of discretion, honesty, and accountability in all that you do

Team player: Has work mentality of "nothing is not my job", cooperative team-player

Ideally 2 to 3 years as an active Commercial Real Estate Professional (or similar experience)

Highly organized: Goal-oriented and can prioritize competing tasks

Self-starter and "go getter": You have an entrepreneurial mindset.

Thrive under pressure: Able to operate in a fast-paced office, capable of winning business, not shy about calling people, and cool under pressure

Conscientious: Strong commitment to making sure contracts are written accurately, not afraid to ask questions, and acute attention to detail
ABOUT US:
Our Team prides itself for being fun and dynamic and promoting a culture of collaboration. We are very driven, and extremely ambitious. Independently owned and have operated since 1922, our company's presence and knowledge of San Francisco and the Greater Bay Area has, for close to a century, secured the multi generational loyalty of our clients. We make a tremendous effort to instill our team with a sense of knowledge and integrity that is unrivaled. Our firm has consummated thousands of real estate deals since its inception and more recently, we have leased and over 100,000 square feet of commercial space, and sold over $100 Million in real estate. This year has been one of busiest in our history!
We are looking for driven and imaginative individuals to be part of our great company and company culture. If you are looking to build a strong and lasting career with a group that is hardworking and results driven, you should contact us.