Career Opportunities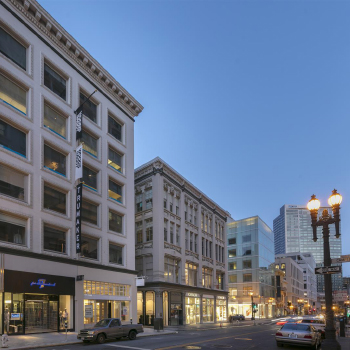 JOIN US
BLATTEIS REALTY'S CAREER NIGHT
We are currently looking for terrific Leasing and Sales Associates that are
knowledgeable in one or all of the following areas: Retail Leasing,
Investment, Tenant Representation, Office Leasing, and Restaurant
transactions. The new Associates will be expected to help nurture
existing relationships with Owners and Tenants, as well as develop their
DATE
COMING SOON!
6:00 - 7:00 PM
LOCATION
Blatteis Realty Headquarters | Financial District
44 Montgomery Street, Suite 1288
MEET THE BLATTEIS TEAM
EVENT DETAILS
You are cordially invited to attend our Blatteis Realty's 2019 Career Night events. Meet The
Blatteis Team,
and learn how Blatteis Realty continues to cultivate, innovate and successfully
build business
partnerships established from a rock-solid heritage of leasing and selling
premier properties
throughout the San Francisco Bay Area.
__________
careers@blatteisrealty.com
INDEPENDENTLY OWNED AND OPERATED SINCE 1922
We aim to be at the HEART of possibilities. Founded in 1922, our firm was the first commercial
real estate company in San Francisco to focus exclusively on retail leasing. Ninety years later,
we continue to focus heavily on retail leasing, though our operations have since expanded
dramatically into Commercial Property Sales, Office Leasing, Tenant Representation and Property
Management. Blatteis Realty's reputation for collaboration, knowledge, and extensive service grew
alongside San Francisco's rise as a world center and international destination for fashion, retail,
and entertainment. We are a special firm that has never lost its strong sense of entrepreneurial spirit.
We take a fun and collaborative "team approach" where everyone has "each other's back". With this
mindset, we have leased and sold some of San Francisco's largest and most prestigious commercial
properties. Today, we have over 80 available listings for lease and for sale. While our area of focus is
primarily San Francisco and the Bay Area, we have completed real estate transactions in Chicago and
Hong Kong, China. We are looking for the "best and brightest", driven and imaginative individuals to
join our team with potential for long term growth. This truly is a wonderful opportunity and unique
chance to excel and shape the commercial real estate market of San Francisco.
OUR SAN FRANCISCO LEGACY. YOUR COMMERCIAL REAL ESTATE FUTURE.
Preferred Expectations of Applicant:
- Active California Real Estate License (REQUIRED)
- Highly motivated self-starter who can deliver results with ideally minimal direction
- Ability to "Think outside the Box"
- Capability to multi-task in what can be a fast-paced environment.
- Strong Verbal and Written Communication Skills.
- Active network of prospectors and Clients.
- Entrepreneurial Spirit.
- Self-Starter, Independent
- Knowledge of San Francisco Neighborhoods
- Proficient Communicator
- Knowledge of one really good joke
WHAT TO BRING
Bring yourself, a copy of your resume and Questions!