146 Geary Street, San Francisco has been sold!
December 15, 2015 • Posted in: Company News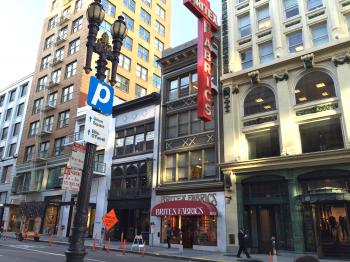 146 Geary sells for a record price! The property located along Geary Street, has frontage on both Geary and Maiden Lane and is just steps away from Union Square. True flagship property. Nearby Tenants include Saint Laurent, Bottega Veneta, Jimmy Choo and Valentino. Jeremy Blatteis sold the property representing the Buyers. There were no others brokers involved.