Blatteis Realty on Union Street:
February 7, 2018 • Source: The Chronicle • Posted in: Market News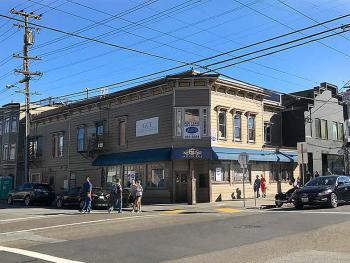 "Union Street was always the Madison Avenue of San Francisco — it's artsy, it's boutique-y, it had a reputation for taking care of locals and enticing a great deal of tourist traffic," said David Blatteis, board chairman at Blatteis Realty, a brokerage firm that represents many of the street's property owners.
We're mentioned in the Chronicle! Blatteis Realty is committed to attracting commercial and retail tenants that will thrive and help maintain the character of Union Street — one of the most popular shopping streets in San Francisco. Some of the services we provide include:
-Finding the ideal location that meet your needs with assistance in market rents
-Managing your property to maximize value with high occupancy levels and competitive market rental rates while maintaining stability.
-Offering investment opportunities for clients interested in select properties throughout the San Francisco Bay Area
External Link: https://www.sfchronicle.com/bayarea/article/Cow-Hollow-shops-struggle-to-survive-12553521.php