Crème De La Crème: Atelier Crenn Earns Spot On 2019 'World's 50 Best Restaurants' List
June 26, 2019 • Source: MSN • Posted in: Market News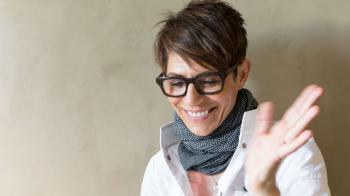 Blatteis Realty is most proud to have leased one of 'The World's 50 Best Restaurants'!
Huge Congratulations to world-renowned French chef Dominique Crenn for the recognition currently being held in Singapore. In 2011, Blatteis Realty proudly consummated a deal with
Atelier Crenn
at 3127 Fillmore Street in the Cow Hollow District and more recently leased 3131 Fillmore Street—now
Bar Crenn
! If you haven't already, please be sure to check these two incredible restaurants.
OUR RESTAURANT LEASING SERVICES
Allow Blatteis Realty to help you find the perfect space and leasing requirements for your all your restaurant needs! To learn more, get in touch with us at 415.981.2844 or send an email to
blatteisrealty@blatteisrealty.com
.
Photo Credit: Patricia Chang
External Link: https://www.msn.com/en-us/foodanddrink/foodnews/atelier-crenn-benu-soar-onto-worlds-50-best-restaurants-list/ar-AADp3Fi?ocid=se