Google arrives in Oakland with Fruitvale lease near BART
September 28, 2016 • Source: www.bizjournals.com • Posted in: Market News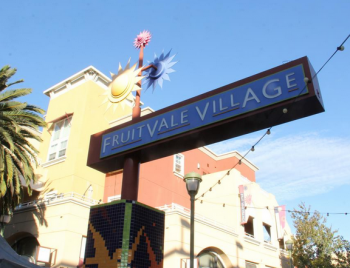 Google Inc. has leased commercial space in Oakland's Fruitvale Transit Village, where it plans to open an education center, said two sources familiar with the deal.
It will be the first Oakland location for the Mountain View-based tech giant, whose parent company is Alphabet Inc. (NASDAQ: GOOG). The center is scheduled to open in October and seeks to train local residents in technology and entrepreneurship, according to sources. A pilot program was completed earlier this year, said the sources.
The Unity Council's Fruitvale Transit Village, where Google has signed a lease.
USA Today reported that MIT Media Lab was partnering with Google on the education center. Claire Shorall, manager of computer science for the Oakland Unified School District, told USA Today that the tech lab will offer an after-school program for middle-school students as well as other opportunities to teach computer science to local kids. MIT Media Lab couldn't immediately be reached for comment.
The Fruitvale Transit Village is a 255,000-square-foot complex of retail, offices and housing next to the Fruitvale BART station. The Unity Council, a local nonprofit, developed and owns the complex. Chris Iglesias, CEO of the Unity Council, referred questions to Google, which declined to comment.
It wasn't clear what specific building or how many square feet Google is set to occupy. One possibility is retail space at 3301 East 12th St., Suite 101, which is vacant and was under renovation on Tuesday.
The arrival of one of Silicon Valley's largest tech companies in Oakland comes as the industry is ramping up its civic efforts amid calls for more diversity in hiring practices and opportunities for local residents. Through its Google.org division, Google has previously partnered with Bay Area employment training programs Year Up and JobTrain. It has also allocated $5.5 million for these efforts through its Impact Challenge grants.
Earlier this month, Salesforce.com Inc. (NYSE: CRM) donated $8.5 million to Oakland and San Francisco schools to promote math and computer science education. Apple Inc. (NASDAQ: AAPL) has donated 40 iPads to students at East Oakland Youth Development Center. The Kapor Center for Technology and Social Impact, which is focused on diversifying the tech industry, opened its new headquarters in July in downtown Oakland.