Health care chains taking root in SF residential neighborhoods
September 15, 2016 • Posted in: Market News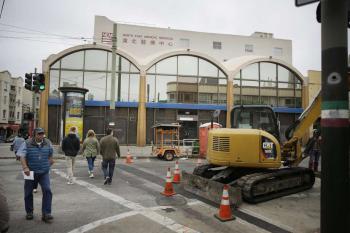 San Francisco's neighborhood retail corridors, famous for their cafes, boutiques and mom-and-pop corner stores, are increasingly filling up with a new class of tenant: health care providers.
In the Ingleside neighborhood, Presidio Heights, Noe Valley and North Beach, medical services chains — some aimed at the well-off, some at the poor — are taking root in spaces that previously had housed everything from hardware stores to toy shops to pizza joints.
Combined, four groups — North East Medical Services, One Medical Group, GoHealth Urgent Care and Golden Gate Urgent Care — have opened more than 30 health care service centers in the hearts of residential districts over the past five years.
While the trend is part of a larger community-based health care movement, it also is causing consternation among merchants and residents, who complain that ground-floor medical facilities subtract from the vibrancy of shopping districts. Also, because they bill insurance companies for their services, health care providers can afford to pay higher rents than traditional retailers. That drives up rents and squeezes out small businesses already struggling to compete with online giants like Amazon, critics say.
"We are losing very valuable retail spaces to businesses that . . .
External Link: http://www.sfchronicle.com/