Macy's fires top executive, starts new recontructing
January 17, 2017 • Posted in: Market News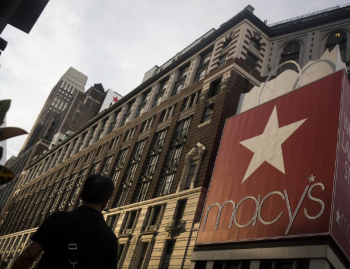 Macy's Inc. (NYSE: M) — which has six stores in Central Florida and 730 nationwide — has fired Chief Growth Officer Peter Sachse and has started new restructuring moves at stores and regional operations.
Macy's reported Sachse's "involuntary separation" in a Friday SEC filing before the holiday weekend, according to the Cincinnati Business Courier, a sister publication to the Orlando Business Journal.
Sachse had been with the company 34 years. He will get a $2.7 million severance, according to the U.S. Securities & Exchange Commission filing. His last day will be Jan. 30. Macy's announced earlier this month it was closing 68 stores — including five in Florida— and would restructure operations both at stores and regional levels. The one in Oviedo Marketplace is the only one in Central Florida slated for closure.
That will impact 10,000 jobs, according to the retailer.
Some stores and managers already are being notified of restructuring moves. Macy's also continues to look at what to do with its expansive U.S. real estate footprint, according to Fox Business. Macy's (NYSE: M) and other department stocks have been down after disappointing same store sales for the Christmas and holiday shopping season. Gasche made a $900,000 salary and had total annual compensation of $3.3 million, according to the Macy's most recent proxy statement. Retiring Macy's CEO Terry Lundgren made $11.7 million. He will be replaced this year by President Jeff Gennette who made $3.7 million.
Macy's operates 870 stores under the Macy's, Bloomingdales, Bluemercury, Bloomingdale's Outlet and Macy's Backstage brands. Nearly all of those stores are in the U.S., including three Macy's stores and one Bloomingdale's store in Orlando.