Macy's to sell San Francisco Stonestown Galleria store to mall operator for $41M
January 5, 2017 • Source: bizjournals.com • Posted in: Market News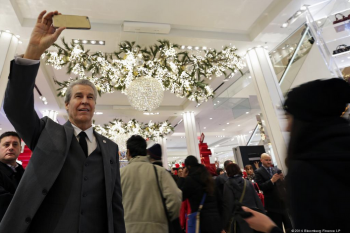 Macy's will sell its 280,000-square-foot San Francisco Stonestown Galleria store to General Growth Properties (NYSE: GGP) for $41 million, as part of the company's broader effort to shutter 100 stores and reduce its brick-and-mortar presence. Macy's (NYSE: M) will lease back the Stonestown location for an undisclosed amount of time while General Growth, which operates Stonestown, develops plans for the location, according to a press release.
This is Macy's second real estate deal in the city in as many months. The company sold the Union Square Men's Store to Stanley Morgan for $250 million in November. As with the Stonestown deal, Macy's will lease lease back the 263,640-square-feet of prime retail space for the next two years while it reconfigures the main store. The company expects the men's store transaction to close this monthand expects to recognize a gain of approximately $235 million in January 2018.
Kevin Berry, senior vice president of investor and public relations at General Growth Properties, said in an email that he can't yet share details on plans for the Stonestown site.
"We have redeveloped, and are currently redeveloping, over 100 former anchor and big box sites throughout our portfolio over the past 5 years. The Macy's at Stonestown represents a further opportunity for us to add value to the property," Berry added.
Neither Morgan Stanley (NYSE: MS) or General Growth have announced what they plan to do with thespaces when Macy's moves out.