Millennium Tower is tilting, sinking even more than expected.
August 9, 2016 • Posted in: Market News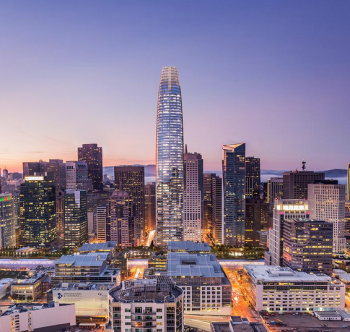 San Francisco's ultra-luxe highrise the Millennium Tower is already tilting more than had originally been reported when the news broke it was sinking last week, so far leaning as far as six inches northwest at its base — a jump from the two inches that that had initially been estimated.
The news was first reported by the San Francisco Chronicle, which received a report from the the Transbay Joint Powers Authority. Now, structural authorities are scrambling to see just how much sinking and tilting is happening at the West Coast's most expensive condo building.