Old Mint will get $1 million grant to begin facelift
November 29, 2016 • Source: www.bizjournals.com • Posted in: Market News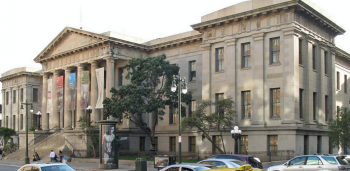 San Francisco's Old Mint has gotten a a $1 million grant from the California Historical Society to begin renovating the space, after lawmakers approved it as part of the state's 2017 budget this week.
The grant will be administered via the California State Library and will eventually become the new headquarters of the California Historical Society when the rehabilitation work is finished. The group said it also hopes to share the space with other nonprofits and local cultural groups.
The Old Mint, known affectionately as The Granite Lady, was opened in 1854 and was one of the few buildings that survived the city's deadly 1906 earthquake. It served as a branch of the U.S. Mint until 1937, when it was moved to separate location. The city bought the original structure from the federal government in 2003 for $1.
"Today marks an important milestone for helping restore the Old Mint," Sen. Mark Leno told the San Francisco Examiner."This $1 million grant provides important resources to ensure a successful venture that will benefit the entire state."
Leno, Gov. Jerry Brown, Mayor Ed Lee and Assembly member Phil Ting had all pushed hard for the money for the Old Mint, which has been estimated to need $100 million to complete a total renovation, Jon Lau, project manager for the Mayor's Office of Economic Development, told the paper.
"The historical society envisions the Old Mint becoming a cultural commons where various community groups can showcase exhibits and conduct research in collaboration with the historical society,"the paper reports. "Lau also said that part of the grant will be used to craft the best way to engage the philanthropic community to leverage various government sources of funding."
Read Article Here