Real estate investors gear up for a big year in the Bay Area
February 2, 2017 • Source: bizjournals.com • Posted in: Market News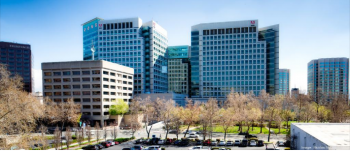 Real estate investments in the Bay Area and around the country will slow down eventually, but 2017 won't be that year, according to KPMG's 2017 Real Estate Industry Outlook Survey released Tuesday.
The survey by the New York City-based audit, tax and advisory firm polled 64 real estate executives around the country and got their assessment of the outlook for commercial developments and multi-family projects.
Though both the Bay Area and Silicon Valley have seen strong growth coming out of the Great Recession, there's still room for new development in the foreseeable future, said Roger Power, KPMG's Pacific Northwest Real Estate Practice leader.
Power, who also leads the company's China real estate initiative, estimates that the entire San Francisco Bay Area is especially primed for foreign investment.
Silicon Valley and the Bay Area "has an identity globally," Power said. "I think foreign buyers have a preference for gateway, Class A, properties."
One of the biggest drivers for the bullish survey responses stems from access to financing.
The survey shows that 86 percent of the real estate executives questioned estimate their companies will have the same or better access to debt financing in the coming year as they did in 2016, and many said that expansion is a major part of their 2017 plans.
Other key findings show that:
77 percent said the U.S. economy will be as strong or stronger than last year.

51 percent expect to increase real estate investment by more than 5 percent in 2017.

41 percent said "organic growth," including product development, pricing and expansion, would take up most of their senior management's time.

14 percent would have senior management primarily focus on entering new markets this year.
"A growing U.S. economy, coupled with healthy real estate fundamentals and strong access to financing and capital, make real estate leaders optimistic about a continued 'boom' in the U.S. market," Greg Williams, national sector leader of building, construction and real estate at KPMG, said in a press release Tuesday.
But investors also face some uncertainty as President Donald Trump promises changes in tax and trade policies. If those promises come to fruition, they could have mixed results for the industry, the survey report notes.
Meanwhile, cybersecurity is a growing concern for investors gearing up for a busy year.
"There was a period of time, in the early days, that I think real estate companies might have thought [hackers] are going after other players … like the big credit card companies or the banks," Power said. "I think what they've come to realize is that they do have information that is valuable."
Half of all respondents to the survey said they are not prepared to prevent a potential cyber attack, but 30 percent said they'd already experienced a cybersecurity event within the last two years.
Those responses show a shift in awareness that the industry has some catching up to do, Power said.
In the past, "a larger percentage would have said they were prepared because I think there was some denial years ago," he said.
External Link: http://www.bizjournals.com/sanfrancisco/news/2017/02/01/real-estate-investors-eye-big-year-for-bay-area.html