Walnut Creek will get brick-and-mortar Amazon store
February 14, 2017 • Posted in: Market News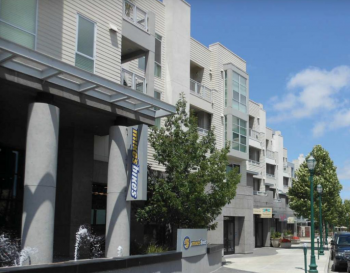 Walnut Creek will soon get a brick-and-mortar Amazon store downtown, the online retailer confirmed this week, saying it will open a location in the city's posh Broadway Plaza area.
It will be the permanent store for Amazon in the Bay Area, though the company has previously had several "pop up" shops in San Francisco. The company also has a sleek, smaller version on the UC Berkeley campus. Other cities with brick-and-mortar stores include San Diego, Seattle and Portland.
Rolling out its first Bay Area foray into pricey Walnut Creek is a smart bet for Amazon, as the city has continued to attract a mixture of high-end retail and celebrity neighbors Steph and Ayesha Curry, Christy Turlington and Metallica's Lars Ulrich. The rents Amazon will be paying reflect that luxury access.
"Annual rental rates in downtown Walnut Creek averaged between $30 and $90 per square foot at the end of 2016, according to John Cumbelich and Associates, a Walnut Creek commercial real estate firm," the East Bay Times reports."Rents in Broadway Plaza, where Amazon will set up shop, are between $80 and $140 per square foot."
Laurelle Swan, who operates Walnut Creek's only independently-owned book store, Swan's Fine Books,told the paper that she's not worried about competition from Amazon.
"We're totally different things," she said, pointing out her store hosts lecture, holds poetry readings and book clubs, and has author signings. The more books the better, Swan said. "I love to engender the love of books in people."
External Link: http://www.bizjournals.com/sanfrancisco/news/2017/02/14/walnut-creek-amazon-store.html