Will Millennium Tower also sink developer's $500M tower under construction in San Francisco?
September 21, 2016 • Posted in: Market News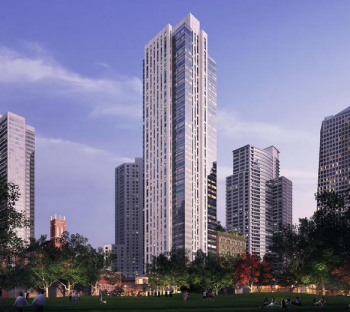 While Millennium Partners deals with the giant mess that has become of the sinking and tilting Millennium Tower, the developer's other big bet on San Francisco condos quietly continues construction. Millennium Partners started work earlier this year on 706 Mission St., a 190-unit condo development and adjacent four-story building that will house The Mexican Museum's new home.
The $500 million project is expected to usher in record-breaking condo prices when it hits the market sometime in 2019.
Unless the developer's reputation is tarnished by the fiasco at Millennium Tower, a 58-story condo tower the developer completed in 2009, and potential buyers are scared off.
Read More Here