Williams-Sonoma wants a new lease on Alameda Point
February 16, 2017 • Posted in: Market News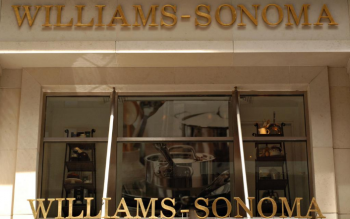 Alameda city officials will decide next week whether or not to give retailer Williams-Sonoma a new lease for its outlet store at Alameda Point, the city said this week.
Williams-Sonoma currently has a 43,555-square-foot building at 1680 Viking St. on Alameda Point, but is now seeking a new, three-year lease that would begin this May. The former Alameda Naval Air Station has had a lease with Williams-Sonoma since April 2016, but is set to expire this spring, prompting the local retailer to ask for a new one,the East Bay Times reports.
"The monthly base rent will be $21,677.50, according to Jennifer Ott, the city's base reuse director, who is recommending the council approve the three-year lease," the EBT reports. "Williams-Sonoma has not publicly released any projected sales revenue, Ott said, but store representatives said the Alameda location would likely attract about 10,000 visitors each month and generate 2,500 sales transactions."
If the lease is granted, it would not have options for renewal. Williams-Sonoma did not respond to a request for comment Thursday.
During that same City Council meeting next Tuesday, Alameda will take a look at its quarterly sales tax report, which currently shows that sales tax collected from business is the second-largest source of monies for the city's General Fund.
"The top 25 businesses in Alameda, which include Target, Kohl's, Safeway and Trader Joe's, generated about 51 percent, or $1.05 million, of the quarter's total sales tax receipts," the EBT reports. "The top 100 businesses represented about 75 percent, or $1.56 million, of the quarter's sales tax revenues."
External Link: http://www.bizjournals.com/sanfrancisco/news/2017/02/16/williams-sonoma-alameda-point-wsm.html