Our Team
David Blatteis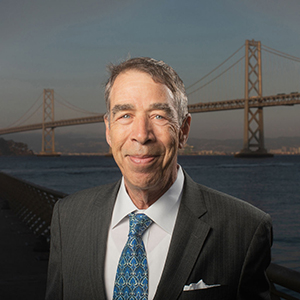 TEL: 415-321-7488
---
dsblatteis@blatteisrealty.com
---
DRE# 00418305
---
My Listings
---
Completed Transactions
With over 25 years of experience, David is a native San Franciscan and commercial real estate expert in every aspect of retail leasing, investment transactions, property management, and advisory services. Partnering with San Francisco's top property owners, tenants, buyers, brokers, various charitable and government organizations, Mr. Blatteis is a trusted real estate partner for his clients.
Notable Transactions
Sold 1072 Bryant Street
Sold 85 Columbia Square
Sold 1 Grant Avenue
Sold 400 Post Street
Sold 185 Post Street
Sold 210-214 Sutter Street
Sold 1944 Union Street – Perry's Restaurant
Leased 3848 24th Street
Leased 421 Beach Street
Leased 862 Cole Street
Leased 3216 Fillmore Street (2nd Floor)
Leased 3244 Geary Boulevard
Leased 1001 Grant Avenue – Bank of East Asia
Leased 844 Market Street – Aldo
Leased 846 Market Street – Doc Martens
Leased 1844 Market Street, B (±2,034 SF)
Leased 1830 Ocean Avenue – Target
Leased 445 Powell Street – Bank of America
Leased 449 Powell Street – Entire building!
Leased 212 Sutter Street (±2,000 SF)
Leased 214 Sutter Street (±110 SF)
Leased 1606 Stockton (#207 & #208)
Leased 2102 Union Street
Leased 2181 Union Street
Leased 850 Van Ness Avenue
Leased Walgreens – Over 24 throughout San Francisco Bay Area
Professional and Community Involvement
Mr. Blatteis is a member of the International Council of Shopping Centers (ICSC) and serves on the Board of the Hebrew Free Loan Association. Past Board Memberships include: the Marin Academy High School, Menorah Park Residential Association of San Francisco, The Greater San Francisco Association of Realtors, the California Association of Realtors, and the National Association of Realtors. David enjoys studying San Francisco history and fishing with family.
Education/Licenses/Accolades
San Jose State University – Bachelor of Science in Medical Technology
Licensed California Real Estate Broker
Licensed Washington Real Estate Broker
CoStar Power Broker Recipient
David Blatteis: 46 Listings Found
Completed Transactions